Sales Head
Reports to: 
Business Head
Primary Responsibilities:
Creates the mid-long term strategy (incl. forecasting, support and execution) for the sales function in collaboration with stakeholders and other leaders rolling into Corporate Gurukul's organizational strategy
Owns the execution plan with the help of team and other stakeholders
Collaborates with stakeholders to create an exceptional engagement plan for partners and customers
Actively participates in discussions focused on business needs, evolving trends, organization development and competitive differentiation
Establish and direct processes that support continuous improvements in the adoption of tools, processes and methodology.
Owns budget aimed towards mid-long term organization differentiation
Actively builds an organizational culture based on meritocracy, innovation, collaboration, value creation and direct communication within teams
Mentor talent ensuring talent pipeline and next generation leaders
Key Result Areas:
Strategy & Planning – Relevance and impact of strategy created in terms of folding into the attainment of organization goals
Revenue Impact – Business acquisition, retention and monetization
Culture Propagation – Attract, Manage and Develop Talent
Ownership – Takes responsibility of unplanned and unforeseen scenarios
Collaboration – Strong peer/ stakeholder review and mentoring Juniors
Purpose of Role:
This role creates the vision for the Organization wrt Sales and is part of the Executive Leadership team. They own the function in terms of strategy, execution and talent development. They are the internal change champions and will evangelize the adoption of technologies, processes, frameworks within their teams and stakeholders.
Key Stakeholders:
Educational Institutes
Faculty and Heads of Departments
Business Head
Product Manager
Community Manager
Skills Required:
Strategic orientation
Solution/ Experiential Sales
Stakeholder Management
Strong affinity towards customer experience
Presentation and Communication
Financial Management
Educational Industry experience
Understands new-age Technology concepts (i.e. AI, ML, Block-chain and, IoT)
Experience and Educational Background
10 – 15 Years
Engineering Graduate
Masters Degree (B-School is an added advantage)
Learn More About Us
Understand how Corporate Gurukul helps people share ideas, find out what drives us and see who we are.
Alumni Speaks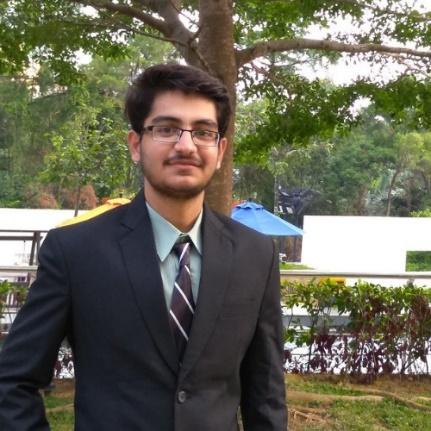 It started off in a more hectic manner than I could expect. However, in the course of time, I have really enjoyed this experience in a completely different environment. I have gotten more insights in the field I aspire to study in. Overall a complete internship for people with serious aptitude and attitude.
- Priyanshi Somani, Manipal Institute of Technology
"GAIP is perfectly aligned with someone's goal who wishes to experience an outburst of academic challenges while working on projects with the amazing support of all the organizers, faculties and teaching assistants along with exploring the city."
- Sukriti Shaw, SRM Institute of Science and Technology
"Combining different characters and skillset from different institutes and domains in a new country and fantastic institute, it was a pleasure to be a part of this winter internship. I loved every bit of it and would cherish this forever."
- Shaolin Kataria, VIT, Vellore
"An enriching and enthralling experience. The course was extensive but worth every penny. I'd recommend it to anyone interested in delving into the world of AI-ML."
- Arudhra Narasimhan V, SASTRA DEEMED TO BE UNIVERSITY
"I personally learned quite a bit here but the 6-month project or LOR aren't as easy to get as was portrayed before. However, the faculty were quite knowledgeable and it was a great experience learning from them, and my peers."
- Dwait Bhatt, BITS PILANI
"It was a great experience for me, and far beyond my expectations. The diversity of people from different institutions, and the impressive curriculum, gave me tremendous inspiration and insight in the subject. Through the various sessions, assessments, and discussions with NUS faculty and HPE professionals have been able to take a big step forward in developing my technical abilities and aspirations".
- Shrikant Tarwani, LNM Institute of Information Technology
"This Internship is the perfect balance of theory and practical application. Coming from a beginner's level, I felt that the instructor/professor was accommodating towards all levels of previous knowledge that a student may hold on the subject. It was truly a worthwhile experience and I hope to apply whatever I've learnt and further my knowledge through projects of my interest. Kudos to Team CG!"
- Mahima Borah, Manipal Institute of Technology
"This Internship has strengthened my concepts on Artificial Intelligence and Deep learning which are the hot words of today's technology and I will forever be indebted to Corporate Gurukul for providing me with great opportunities that will give me the necessary impetus and a perfect launch pad to propel my career in the desired direction."
- Mansi Agarwal, Delhi Technological University