Applied Learning: An Important Methodology for School Children
"To learn and not to do is really not to learn. To know and not to do is really not to know." ― Stephen R. Covey
Applied learning is based on the concept that hands-on experience in real world situations leads to greater educational outcomes. For example, design thinking is a kind of applied learning that involves many stages of understanding people, identifying their concerns and then building solutions to deftly solve them. Applied learning can be aproblem solvingmethodologywhich can be used to craft impactful solutions. As school children, especially in India where the education system emphasises rote learning, you can definitely benefit fromlearning practical skillsthat can be exploratory and iterative. Let's look at the ways school children in India can benefit by practicing applied learning.
Honing empathy
One of the major takeaways if you are a child involved in applied learning programs in school is the emphasis on empathy andexperiential learningin the process. For example, if you are learning a design thinking approach, it means that as a first step, you would have to put yourself in another person's shoes to understand their context and where they are coming from. Only then can that person's problems be understood for the process to go ahead. This is a valuable skill for you to have, and will help you grow into an adult who is kinder, more caring and willing to shoulder other people's problems in order to find solutions.
Absorbing the basics of learning by doing
While school programs are evolving now faster than ever before, even incorporatingsummer programs for high school students, the Indian education system could use more of a shift towards a practical, learning by doing approach. For example, especially with the evolution of the world to a more visual and iterative way of life, design skills and learning the ins and outs of problem solving can push you to learn more about how the world works during your student life and how you can use practical skills to improve the world, your own life and the lives of others.
A problem solving approach to life
With applied learning,projects for school studentswill encourage you to broaden your horizons. For example, when you are presented with a problem, you are encouraged to go beyond yourself to seek solutions and then practically carry them out. It is an empowering approach to life, making sure that you are equipped with the tools and the initiative to tackle any hurdles in your way right from childhood. As children, you are often unworried by cynicism and have a hopeful outlook to life. This can be harnessed to have you think practically about how to deal with real world scenarios where solutions are sought.
Definitely a much better use of your time than leaning on information-heavy exam-writing models of education.
Learning to iterate solutions
As children, you have impressionable minds and are also more idealistic. Once you are equipped with applied learning tools, teaching you to iterate solutions will lead to wonderful results andhands-on learning. As children, you are also very accepting of challenges, looking at them in fun, interesting ways. You are eager to hunt for solutions, or failing that, to build them. Applied learning encourages you to seek your own practical answers and even failure is looked at as part of the process, not an end. Thus, an iterative approach is inculcated through the applied learning approach. This will help you grow into a generation of problem solvers ready to test your boundaries and push your limits.
Learning to incorporate feedback
As children, you are often hungry for feedback. Quite often, if matters are explained well, you will accept any failures or critique and try to improve yourself or your processes, refining yourhigher order thinking skills. Honing and harnessing these behaviours to shape a generation who are unafraid of feedback will be extremely rewarding. From here, you will emerge scientists, designers, architects, engineers, thinkers who are willing to see other perspectives and improveyourselves.
Developing critical thinking skills
Critical thinking is the ability to analyse a situation with an objective perspective and form judgements accordingly. However, to become a critical thinker, you have to let go of ego. This is something that you as children can learn early on. It will help you go beyond yourself and reach for horizons that others can only dream about. All of this rests on your ability to think and reason without attachment, while searching for the best answers and solutions. Applied learning is an important asset in developing this ability. Creating an environment ofproject based learningfor you when you are young will help you to create a better world for yourself and for others while being the best versions of yourself.
Developing curiosity about the world
The bedrock of applied learning is having a sense of curiosity about the world and a thirst to learn more.Student summer internshipsoften fill up fast because of this fact. As a child, you have an inborn inquisitiveness that makes you question everything and you want to learn as much as you can. This is something that can be carefully cultivated with the help of applied learning. When you are curious and you come up against problems, you can be encouraged to look for solutions that can be developed and implemented to solve those problems. In this way, your curiosity can be the conduit towards learning more about the world and its problems, while underscoring that they you find answers or create your own.
Developing a mind-set of helping people
People and their problems are at the heart of applied learning, even if that begins with you solving the problems you are presented with. You are often very perceptive and also more motivated to help during childhood. If encouraged in the right way, you can also have a strong moral core from childhood which can help you advocate better for the people you want to help. It could be something as simple aslearning IOTto help your parents by creating IOT enabled solutions around the house. Thus, applied learning can be harnessed facilitate children to lend a hand to people. The process will make you into young individuals who have concern and care for your fellow people, who will shape the world into a more compassionateplace.
Refining peopleskills
One of the major skills that must be refined on a journey in applied learning is the ability to interact with various kinds of people. It is proven that this kind ofexperiential learningimproves interpersonal skills. Since it can involve project work, it rests on a foundation of interdependence. In addition, since many workplaces now involve collaboration and cross- functional relationships, learning this at an early age is only going to have benefits. This has a cascading impact on life and, since humans are social animals, it will only lead to a richer and more rewarding life once your people skills have been honed. Children who develop this skill will grow into trustworthy individuals who can thrive in any environment and across a cross section of people. You will always feel at home anywhere in theworld.
Developing communication skills
Since applied learning is an involved process which is often rooted inproject based learning, it can mean being a small part of a larger whole. The outcome is entirely dependent on how much and how well you can interact with people and how you can communicate effectively with them. Once this is inculcated deep in your lives as school children, you will always emerge looking for ways you can connect with people. If you are a child who thinks like this, you are much more likely to go beyond existing parameters to envision a world where communication is the key to success. In this way, we can lay the foundation for a better future.
In short, applied learning courses have a plethora of benefits for growing school going children. It is an enormous value add and can shape young minds into potential shining stars of the future. This will ensure you grow into good, sound human beings ready to solve problems and create new avenues for the world to progress upon.
Blog Categories
Alumni Speaks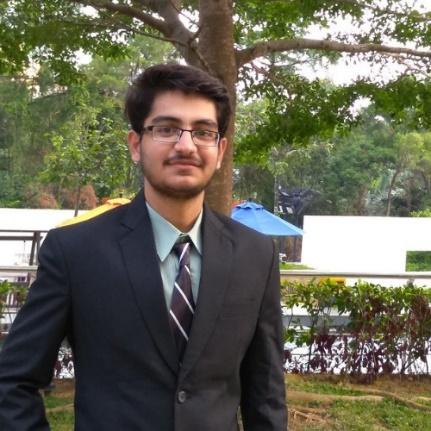 It started off in a more hectic manner than I could expect. However, in the course of time, I have really enjoyed this experience in a completely different environment. I have gotten more insights in the field I aspire to study in. Overall a complete internship for people with serious aptitude and attitude.
- Priyanshi Somani, Manipal Institute of Technology
"GAIP is perfectly aligned with someone's goal who wishes to experience an outburst of academic challenges while working on projects with the amazing support of all the organizers, faculties and teaching assistants along with exploring the city."
- Sukriti Shaw, SRM Institute of Science and Technology
"Combining different characters and skillset from different institutes and domains in a new country and fantastic institute, it was a pleasure to be a part of this winter internship. I loved every bit of it and would cherish this forever."
- Shaolin Kataria, VIT, Vellore
"An enriching and enthralling experience. The course was extensive but worth every penny. I'd recommend it to anyone interested in delving into the world of AI-ML."
- Arudhra Narasimhan V, SASTRA DEEMED TO BE UNIVERSITY
"I personally learned quite a bit here but the 6-month project or LOR aren't as easy to get as was portrayed before. However, the faculty were quite knowledgeable and it was a great experience learning from them, and my peers."
- Dwait Bhatt, BITS PILANI
"It was a great experience for me, and far beyond my expectations. The diversity of people from different institutions, and the impressive curriculum, gave me tremendous inspiration and insight in the subject. Through the various sessions, assessments, and discussions with NUS faculty and HPE professionals have been able to take a big step forward in developing my technical abilities and aspirations".
- Shrikant Tarwani, LNM Institute of Information Technology
"This Internship is the perfect balance of theory and practical application. Coming from a beginner's level, I felt that the instructor/professor was accommodating towards all levels of previous knowledge that a student may hold on the subject. It was truly a worthwhile experience and I hope to apply whatever I've learnt and further my knowledge through projects of my interest. Kudos to Team CG!"
- Mahima Borah, Manipal Institute of Technology
"This Internship has strengthened my concepts on Artificial Intelligence and Deep learning which are the hot words of today's technology and I will forever be indebted to Corporate Gurukul for providing me with great opportunities that will give me the necessary impetus and a perfect launch pad to propel my career in the desired direction."
- Mansi Agarwal, Delhi Technological University
Please login to post comment, like the blog and its associated comments as well